FollowKevn
Name

Kevin

Nickname(s)

Kev

Alias

MistaCrayola

General

Gender

Male

Username

MistaCrayola (previously)
FollowKevn (currently)

YouTube

Channel
Date Joined

April 16, 2014

Status

Active

Cube SMP

Date Joined

Prior to December 2013
January 2014 (active on YouTube)

Date Left

May 2015

Cube Ultra Hardcore

Date Joined

June 2014

Date Left

March 2015

Ranking(s)

S8: 17th
S9: 24th
S10: 15th
S11: 20th
S12: 14th

Season Span

8-12

Episode Count

24

Cube Evolution

Date Joined

August 2014

Date Left

November-December 2014

Episode Count

1

Social Media

Twitter
Facebook
Other
FollowKevn (formerly known as MistaCrayola) is a YouTuber who uploads Minecraft videos. He was a member of the Cube SMP, a part of Graser10 and was also part of Hbomb94's factions series. His YouTube name is FollowKevn.
Kastia
Kastia is a server that himself, Bayani, Graser, and HBomb now own. It contains games such as: Factions, Survival Games, Lucky Block Wars, and some other games as well. They now play survival games and factions only on this server.  Server:  play.kastia.net
Accomplishments and Builds on the Cube SMP (Season 1)
Kevin recently became the richest person on the Cube with a net worth of about 1,300 Gold Blocks/Diamonds. He owns the wool shop, dye shop, emerald shop and the castle where he sells precious materials at low prices. He had plans to build a Staples.
At his house, he had a colored wool farm, a pumpkin farm, a reed farm, and a cactus farm.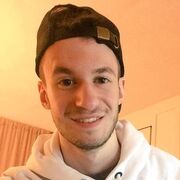 Notes
Kevin managed most of the Cube players channels. He is known for being funny and a very hard worker. He helped with the creation of the Defib Merch web store. He also built Hbomb and Graser's faction base before it was raided and destroyed. His name in real life is Kevin Viera, but Hbomb and Graser sometimes refer to him as 'Kenny G.'
Leaving the Cube SMP
On May 23rd, 2015, Kevin announced that he would be leaving the Cube. He reassured his fans that there is "no bad blood", and that he has just become disinterested in series. Also in his 'I Left the Cube' video he extended his appreciation of viewers by stating "I'm really happy that there are a lot of people ... who support me." His departure came only weeks after xBayani & ChildDolphin disembarked the Cube. It is later revealed that he is also removed from the server for unknown reason.
Cube Ultra Hardcore
Elimination History
Kevin first appeared in Season 8. 
Kevin did not participate in Season 13 - onward. 
| Season | Team | Status | Episode(s) | Kill(s) | Rank | Team Rank |
| --- | --- | --- | --- | --- | --- | --- |
| | | | | | | |
| S.8 | Soup-A-Stars | Shot by Pokediger1 - The Ninjas | 6 | 0 | 17th | 6th |
| S.9 | - | Slain by Enderman | 2 | 0 | 24th | - |
| S.10 | Gray Team | Doomed to fall by Grapeapplesauce - Blue Team | 7 | 0 | 15th | 9th |
| S.11 | - | Hit the ground too hard | 2 | 0 | 20th | - |
| S.12 | D-Team | Shot by Pokediger1 - Crimson Team | 7 | 1 | 14th | 5th |
Trivia
Kevin owns or owned a pug named Zelda, coincidentally the same name as Tomahawk's pug, whether she's the same pug or not.
Gallery