Cube UHC

Spoilers
This article/section contains spoilers.
Tybzi

"

I'm done learning new things until someone can prove to me that we won't have Google forever.

"
—Twitter
TYBZI
Name

Michael

Nickname(s)

General

Gender

Male

Birthdate

June 19, 1995

YouTube

Channel
Date Joined

November 6, 2011

Status

Active

Cube SMP

Date Joined

November 2013

Cube Ultra Hardcore

Date Joined

September 2013

Ranking(s)

S2: 6th
S4: 2nd
S5: 13th
S6: 11th
S7: 20th
S8: 5th
S9: 17th
S10: 11th
S11: 13th
S12: 1st
S13: 14th
S14: 7th
S15: 8th
S16: 14th
S17: 15th
S18: 6th
S19: 8th

Season Span

2, 4-present

Episode Count

84

Cube Evolution

Date Joined

August 2014

Date Left

November-December 2014

Episode Count

1

Social Media

Twitter
Other
TYBZI is an American Minecraft Youtuber who is part of the UHC Roster and Cube SMP. He also makes Minecraft Skywars videos.
Announcement
TYBZI announced on the 14th of April 2014 that he would be taking a break from YouTube due to personal reasons, followed by a returning on the 10th of May, 2014, due to resolving his issues.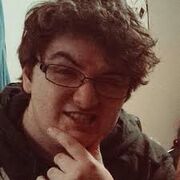 Cube SMP
TYBZI was the Cube's first President, a joke Graser started, but it became such an on-going theme that Bayani built the White House and the members of the Cube held elections to see who would be the next President. Graser appointed himself as TYBZI's 'SS' (Secret Service). HBomb and Parker built a portrait of TYBZI to welcome him back to YouTube using a lot of blocks and a map. The Elections took place, with ChildDolphin, TheCampingRusher, HBomb and TYBZI all running for President. A website was set up by Graser to let the audience vote, and received over 50,000 votes. It is believed that the members of the Cube will have 25% of the vote and the audience will have 75%. TheCampingRusher was elected to be the next President after TYBZI, with around 9,000 votes further from Hbomb, he had over 25,000 votes.
Cube Ultra Hardcore 
Elimination History 
Tybzi first appeared in season 2. 
Tybzi did not compete in season 3, but participated from season 4-onwards.
Quotes
"

We're all addicted to something that takes the pain away.

"
—Twitter
"

Two friends turn!

"
—Tybzi suggesting a movie title, Cube UHC S14: Episode 1
"

One of us is going to find it. It's team effort, team game.

"
—Tybzi being a team players, Cube UHC S14: Episode 1
"

I don't even know! I can't! I can't.

"
—Tybzi "denying" the diamonds, Cube UHC S14: Episode 2
"

You caught me with my pants down, basically, border!

"
—Tybzi surprised by the World Border, Cube UHC S14: Episode 2
Trivia
TYBZI was slain by NoBoom on both holiday themed seasons, Season 15 and 19.
TYBZI was a participant in United UHC.
Gallery 
Videos